REAL ESTATE 2020 – legal guide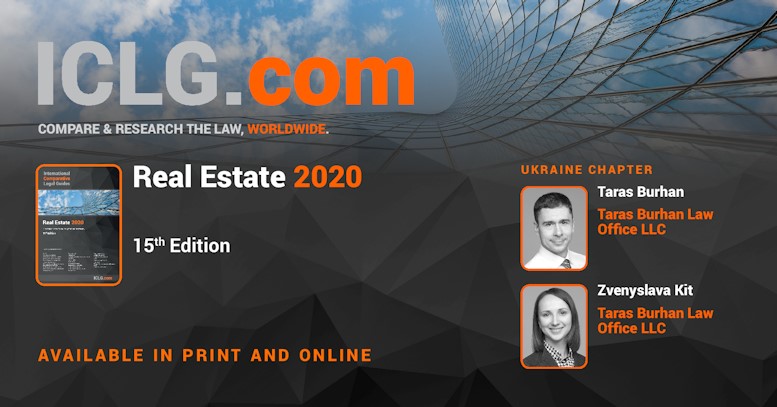 We are pleased to announce that the latest title in the International Comparative Legal Guide series – REAL ESTATE 2020 – has been published. It provides a global analysis of real estate laws and regulations across 28 jurisdictions, including Ukraine.
The Ukraine Chapter was contributed by our law firm. We discussed key legal topics relating to real estate leasing, investment, development and financing.
The Guide is now live on ICLG's website and FREE to access here https://iclg.com/practice-areas/real-estate-laws-and-regulations/ukraine.
Please feel free to download your FREE pdf copy of the Ukraine Chapter by completing the subscription form below.